Global Information Technology Experience
Philosofree has decades of IT experience, and is focused on providing relevant, responsive, web-based solutions.
Phil's approach focuses on future possibilities and on unlocking potential, not on past mistakes or just fixing problems. He encourages clients to take a holistic approach – to access the potential that world internet systems now provide, and give birth to bold plans of the mind.
Phil 'Philosofree' Cheney has 3 degrees in business, commerce and IT – see Education below.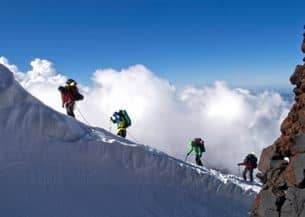 Phil is a high energy, passionate individual who loves to make a difference. He understands 'global', having travelled to over 40 countries. A list of clients are listed below in flip boxes and a global Google map.
Phil "Philosofree" Cheney – Consulting and IT experience
CONSULTING AND COMPUTING EMPLOYMENT HISTORY
2016-17 Designer and developer of a series of integrated websites in Canada.
2011 Senior Lecturer in Corporate IT Integration at Flinders University, South Australia.
2006-2011   Marketing Director, Australasian subsidiary of  rL Solutions, a Canadian-owned health risk software company, responsible for marketing including seminars, promotion, press releases, papers, sales support and customer relationships, also responsible for management, administration.
1995-2005       Manager, ICT, RGH, Daw Park – Marketed software into UK NHS
1994:               Consultant – Strategic IT Planning for Repatriation General Hospital, Daw             Park
1993:               Consultant for Public Float of Farmworld Ltd, for the AUSTRALIAN      FARMERS MARKETING GROUP PTY LTD
1992-93           State Manager for retail buying service for the South Australian Farmer's Federation.
1984-92           Managing Director, responsible for all marketing, consulting and promotion for UNIQUE SOFTWARE INTERNATIONAL (self-owned – 30 employees)
1981-83           Consultant for Urwick, now part of Price Waterhouse.
Worked in Papua New Guinea Computer Center at this time.
Tidbit: 'Philosofree' is a play on words which Phil uses to describe his freedom regarding his philosophy of life.  He has incorporated it into his business as it is necessary to delineate between the many  men named 'Phil Cheney' on the planet, several of whom are internationally famous, including a world reknown wildfire consultant, a recognised artist in the USA, an actor and film-maker.
AMERICAS
NORTH AND SOUTH AMERICA
Clients in the Americas
Canada RL Solutions
USA Garson Lehrman Group
USA IBM Computers
USA Computer Power
USA Harrison Medical Center
Clients in Africa: Zimbabwe, South Africa, Ghana, Zambia
Ghana Children of the Ark School
RSA (South Africa) Silicon Computer Corporation
Zambia Realtime Computers (Zambia) Ltd
Zimbabwe Realtime Computers (Pvt) Ltd
Clients in the Asia Pacific region
Bangladesh The Computer Consultants, Dhaka
China Beijing Agricultural University Library
India Tata Unisys Ltd
Malaysia Automatic Identification Technology Sdn Bhd
New Zealand Nelson Hospital
New Zealand Cogita
Papua New Guinea PNG Constabulary
Papua New Guinea NPEP (National Planning and Expenditure Program)
Singapore ECS Computers (Asia) Pte Ltd
Thailand Rovithai (Roche)
Thailand Datamat Limited
Thailand Diethelm & Co Ltd
Clients in Europe and Russia
Denmark Merkur Data Service AS
Finland Betasoft Oy
France Unilog Institutions Assurance
Germany INAD computers & Software
Sweden Datorisering AB
UK Infection Control Enterprise
United Kingdom (England) National Health System (NHS)
Certifications, References and Awards
Phil Cheney has achieved the following certifications and awards:
Winner of a National eSecrets award in 2003
Member of International Association of Professional Life Coaches
International presenter of ICE research paper delivered to APIC in 2008
Co-author of paper on renally cleared drugs http://www.ncbi.nlm.nih.gov/pubmed/20442149
Bachelor of Economics, Flinders University
Bachelor of Business, University of South Australia
Post Graduate degree in Information Technology
Certified graduate of Coaching courses in Australia and Canada, including TAC
Biography
Phil "Philosofree" Cheney
A Corporate, Executive and Life coach, author, consultant, poet and writer, composer, musician and builder. Strong commercial background as a goal-oriented, passionate and dedicated professional with strong interpersonal and leadership skills.  Inspirational presenter, who understands key business drivers, clearly identifies objectives and tasks and facilitates buy-in.
A coach who will walk with selected leaders towards holistic goals to fulfil an abundant life.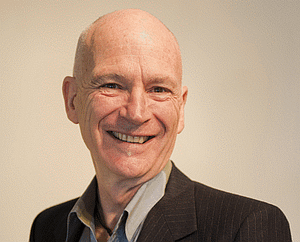 Writer of several novels, poetry and a book on abundant life.  amazon.com/author/philcheney
Background: Decades of personal development and coaching. Phil is skilled at managing expectations in corporate settings, employing a talent for cultivating strong professional networks and alliances. Polished presenter and communicator who collaboratives with stakeholders, partners and colleagues to tease out solutions that successfully meet the needs of clients.